Highland Main Line Drivers Eye View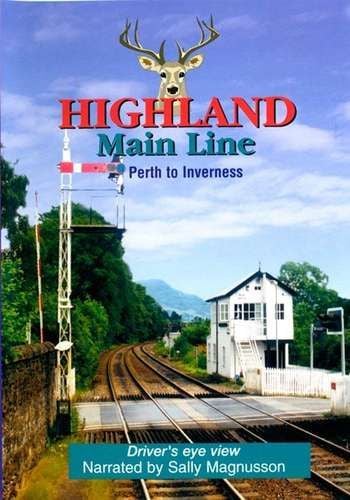 This Driver's eye view puts you in the cab of a brand new Scotrail Turbostar class 170 for the 118 mile trip over the Highland main line.
Perth is the gateway to the Highlands of Scotland and still boasts a large imposing station. The main line features stretches of double and single track with semaphore block signalling predominating to Aviemore.There are stiff climbs to the two summits at Druimuachdar and Slochd, the latter forming the summit of the Inverness cut-off line. This direct line from Aviemore to Inverness was a major feat of civil engineering forced upon the Highland Railway company by the threat of competition. It was completed in 1898 having taken 14 years to build.
The two largest structures spanning the rivers Findhorn and Nairn are seen, like the rest of the route, not just from the cab but from a helicopter flying overhead!
Stations seen include: Dunkeld and Birnam, Pitlochry, Blair Athol (pictured on the sleeve), Dalwhinnie, Newtonmore, Kingussie, Aviemore and Carrbridge.
Running Time: 95 Minutes