InterCity Norwich Drivers Eye View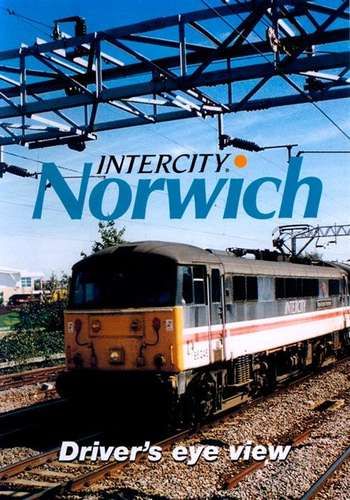 With a top speed of 100 mph, the hourly InterCity trains normally cover the 115 miles between the capital of East Anglia and London's Liverpool Street Station in well under 2 hours.
One feature of note is the single line swing bridge built at the time of electrification to Norwich in 1987. It is one of only a handful of operational swing bridges in the world provided with overhead line equipment.
Our InterCity express calls at Diss, Stowmarket and Ipswich. South of Ipswich, Anglia trains are joined by those of GER, and at Colchester by Clacton services - all squeezed onto just two tracks signalled for bi-directional working. Relief comes at Shenfield where the Southend lines provide an additional pair of tracks. With freight traffic to Felixstowe and Harwich a wide variety of trains rush past.
Running Time: 90 Minutes