Kent Coast Drivers Eye View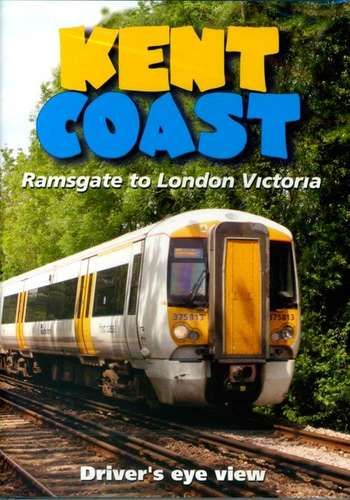 Ramsgate has been on the railway map since 1846. Eventually two rival companies served the town for over fifty years until the Southern Railway built a connecting line between the two. At the time of filming there were two main routes into the town, one via Ashford from Charing Cross and the route we are taking via Chatham into London Victoria.
This Driver's eye view was filmed before the introduction of SouthEastern's high speed Javellin services into St Pancras. It therefore shows our 4 coach class 375 Electrostar starting off as the hourly fast service calling at selected stations to Faversham. Here we join up with a similar 4 car set from Dover. We then call at Sittingbourne and the Medway Towns of Rainham, Gillingham, Chatham and Rochester. Once over the Medway itself, our 8 coach train runs fast to Victoria calling only at Bromley South.
Running Time: 100 Minutes