Kyle of Lochalsh Line Steam Drivers Eye View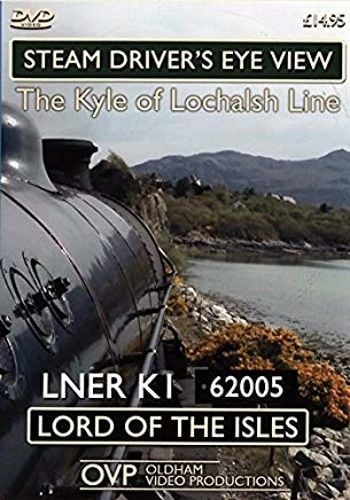 Join us for this unique journey along one of the most scenic railway lines in the world. Starting from Inverness, we run alongside the Beauly Firth before turning inland at Dingwall and tackling the 4 mile, 1 in 50 climb to Ravens Rock Summit. Taking in the stunning Highland scenery, we continue our climb to around 650 feet to Luib Summit before dropping once again to sea level. Hugging the coast around Loch Carron and taking in the stunning views of the Isle of Skye, we finally arrive at our destination at the Kyle of Lochalsh.
With live sound recorded from the locomotive, we bring the action right to you. We also bring a rich mixture of mulitple camera views, recorded from the: train, footplate, lineside & aerial footage providing you with some of the most complete experiences possible.
This program also features commentary, titles and locations.
Locomotive Featured: LNER K1 2-6-0, No.62005
Running Time: 300 Minutes