Liverpool & Manchester Railway Steam Drivers Eye View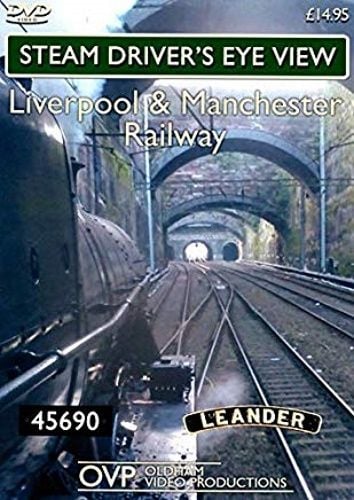 Join us for this unique journey along one of the world's first Mainline railways, with an ex LMS Jubilee Class Locomotive.
Starting from Liverpool Lime Street, we tackle the steep climb through the incredible deep rock cutting to Edge Hill, before continuing along route of the original Liverpool to Manchester Railway, the world's first mainline constructed in the 1830s. On a beautiful spring morning we pass many significant landmarks along the route including the site of the famous Rainhill Trials, involving Stephenson Rocket. We continue at speed along Chat Moss, under the West Coast Mainline, and into Manchester Victoria Station, while looking in depth about the history and significance of this railway.
With live sound recorded from the locomotive, we bring the action right to you. This program also features commentary titles & locations, along with driver's commentary, lineside shots & footplate footage.
Locomotive Featured: LMS Jubilee Class, No. 45690 'Leander'.
Running Time: 60 Minutes