Milan Trams Drivers Eye View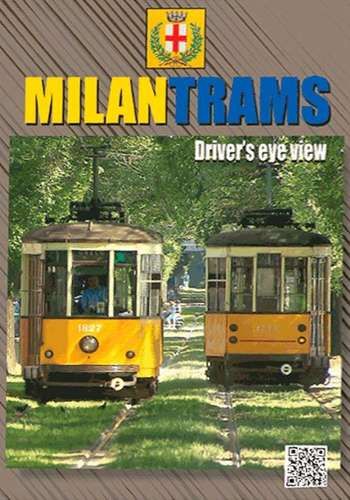 Milan, the capital of the Lombardy region of Italy, has one of the largest tram networks in the world, dating back to 1881. Today there are no less than 17 routes covering a total of 71 route miles. There are various types of tram in daily use, both ancient and modern operating out of five depots.
This film is divided into four parts:
The Tram History: tracing the origins of the system from the first horse-drawn routes to electrification by the Edison company and the subsequent congestion of routes resulting in their complete reorganisation and closure of the central terminus.
The Current Tram Fleet: consisting of a wide variety of approximately 300 trams of 6 main types dating from 1929 to 2010.
The Depots: We visit each of the main depots. Ticinese, Precotto, Leoncavallo, Baggio and the largest conventional depot of them all - Messina.
Driver's eye view: The main part of this film is a complete Driver's eye view of Line 1. We travel on board one of the Peter Witts-inspired twin bogie tramcars dating from 1929. With all cars being single ended, each terminus begins in a turning circle or loop. Line 1 begins at Greco in a one way street to the north of the City centre. The 55 minute journey takes us through the very heart of Milan, past many of the top tourist attractions. En route, we encounter the amazing tram infrastructure with both reserved track and street running while crossing numerous junctions and tram routes. A tree-lined avenue takes us to the turning circle and loop of the terminus of line 1 at Piazza Castelli.
Filmed in good weather in high definition, this is as near to travelling on a tram in the 1930s as it's possible to get.
Running Time: 74 Minutes