Norfolk Branches Drivers Eye View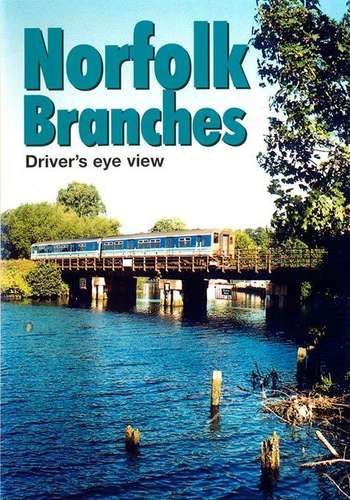 Just the thought of riding on the Norfolk byways conjures up the holiday mood. The fact that the branches were filmed in typical summer sunshine undeniably adds to that feeling.
When filmed, the branch lines still featured traditional semaphore signals and wooden level crossing gates - opened and shut by hand. We see Cromer Beech signal box and the handling of single line tokens - now history! .Still very much in use are the swing bridges at Reedham and Somerleyton. We visit the former to find out how the mechanism works. What with these bridges, the unique marsh landscape and the long forgotten line side telephone poles and wires still in use, the railways of Norfolk offer a variety all of their own.
All the remaining Norfolk Branches are viewed from class 150 DMUs for exceptionally smooth rides in the mid-summer sunshine. One of the many highlights has to be the simple wooden halt at Berney Arms. There is no road access and even the Berney Arms pub itself, some quarter of a mile away, is only accessed by boat or foot.
BONUS: A driver's view of the North Norfolk Railway from Holt to Sheringham on board a vintage DMU.
Running Time: 93 Minutes