Nottingham to Skegness drivers eye view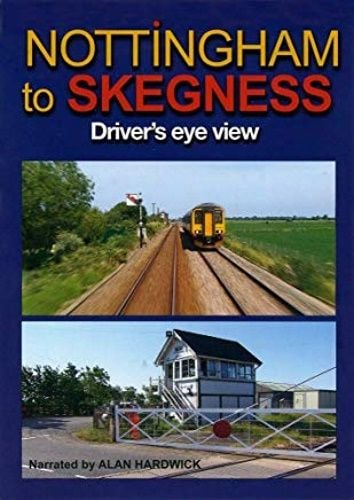 Skegness is a classic seaside town on the east coast of Lincolnshire. Ever since the railway arrived in 1873 the town has been a popular holiday destination. Today's train service is a far cry from the line's heyday when six platforms were in use at the terminus. Just one train an hour ply's the route from Nottingham these days.
Filmed in the cab of a 3 car class 156/153 Sprinter combination, our limited-stop train calls at Grantham for connection with the East Coast Main Line. Here the train reverses and continues via Boston and Sleaford. Most of the route is still block worked with semaphore signals controlled by manual signal boxes overseeing traditional wooden level crossing gates. The history of the line is fascinating and former Yorkshire ITV news anchor Alan Hardwick narrates. Filmed in June 2017.
Running Time: 118 Minutes