Telerail in the Cab - Volume 18 - Exeter to Penzance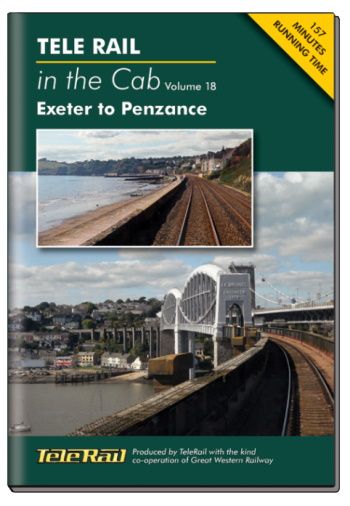 We join the driver at Exeter for a scenic run on the 12.08 from Exeter to Penzance which was filmed in late September 2018. We ride onboard 'Intercity' liveried HST 43185 for a run which includes the Dawlish seafront and also the Superb Royal Albert Bridge.
Filmed without commentary but with key locations captioned. With thanks to Great Western Railway for their co-operation.
Running Time: 157 Minutes