TGV Italy - France: Turin to Chambery Drivers Eye View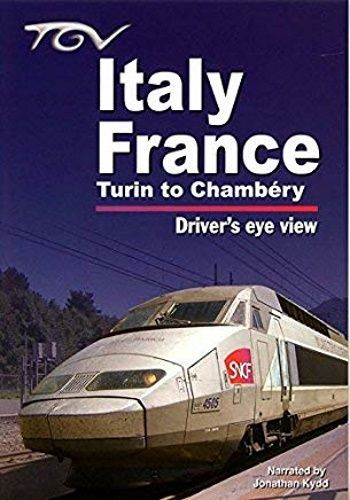 This is a Driver's eye view filmed on board an international train service, TGV 9244 travelling from Milan to Paris through the Alps.
We board the TGV, 90 minutes into its journey at the brand new station of Turin Porta Susa, for a spectacular ride through the Alpine scenery. On-board cameras show the view of the road and the driver working with the Italian SCMT train speed control system.
The climb towards the Alpine backdrop is relentless, starting gently at first but then increasing to as steep as 1 in 33, close to the maximum for conventional adhesion based railway vehicles.
The summit is reached inside the 8 1/2 mile long Fréjus tunnel, the first through the Alps opened in 1871 at the time the longest tunnel in the world! With tunnel lighting, we can actually see it as the driver does. Once in France we continue with the Italian crew and Italian signalling until we reach Modane. Now the French crew takes over and we descend, at a similar rate to the climb, towards Chambery in South East France. En route we learn of France's worst ever train disaster and see where 700 soldiers perished on board a runaway train.This feat of incredible engineering, coupled with the spectacular Alpine scenery, is a journey not to be missed.
Commentary is also available in Italian, French and German on this disc and is selected at the beginning from the menu. There is even the option of no commentary at all - just the sounds of the TGV Réseau.
Filmed in the summer of 2015.
Running Time: 123 Minutes