The Chiltern Bubble Cars - The end of an era... Drivers Eye View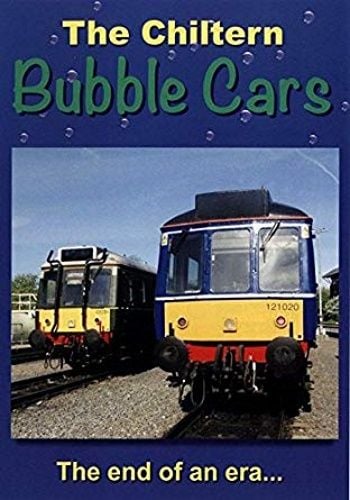 The 19th May 2017 was the last day that first-generation DMUs ran in regular passenger service on Network Rail. These were the two class 121 Bubble cars owned by Chiltern Railways that were used on the Princes Risborough to Aylesbury branch.
To record and commemorate the event, Video 125 cameras followed the single units (affectionately dubbed Bubble Cars) in the weeks prior to their withdrawal. The idea for this film came from the former Managing Director of Chiltern Trains Holidays, Tony Parkins, who has been closely associated with Chiltern Railways ever since his involvement with the writing of our Driver's eye view Chiltern Take Two. It was Tony's idea to produce this film and as such has not only co-written and researched the information but actually presents it to camera.
The film starts with a brief history of the class 121 with a couple of archive clips and old photos. We then come to 2017 and go inside the Chiltern Railways Aylesbury depot to interview the Production Manager who gives us an insight into the whys and wherefores of the DMUs. To find out more about the 121s in general, Tony then went to the nearby Chinnor and Princes Risborough Railway to talk to members responsible for their own Bubble Cars' restoration and a former driver who used to drive the single cars on the Bedford to Bletchley line.
Back to Aylesbury and the Chiltern Railways senior driving instructor takes us through the start up procedure. He then drives unit number 034 from the depot into platform 1 at Aylesbury to start the afternoon diagram. A Driver's eye view of the Princes Risborough to Aylesbury branch follows, including the line's history and the operation of the Bubble car.
The final day arrives and the Chiltern Railways Managing Director gives a farewell speech. With both 121s coupled together for the final few service.
Running Time: 48 Minutes