The Cumbrian Coast: Carnforth-Barrow in Furness, Bootle-Maryport Drivers Eye View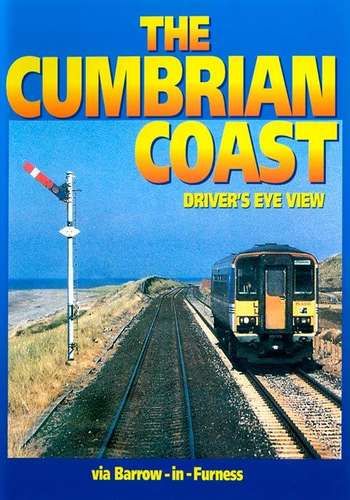 Driver's Eye View: Carnforth to Barrow-in-Furness, Bootle to Maryport
One of the least well-known areas of Britain, we travel to the Cumbrian Coast by means of two different trains. Firstly, we board a North West Regional Railways Express (class 156) which traverses the former Furness Railway via Grange-over-Sands and Ulvertston to Barrow-in-Furness.
There we change to a class 153 for the most scenic section of the route along the coast from Bootle to Maryport, filmed in what can only be described as 100% perfect weather - not a cloud in the sky! Apparently you only get one day a year like that along the coast and we were there!
Written by signal expert David Allen. Narrated by Chris Denning.
Running Time: 96 Minutes