The Far North - Dingwall to Wick and Thurso Drivers Eye View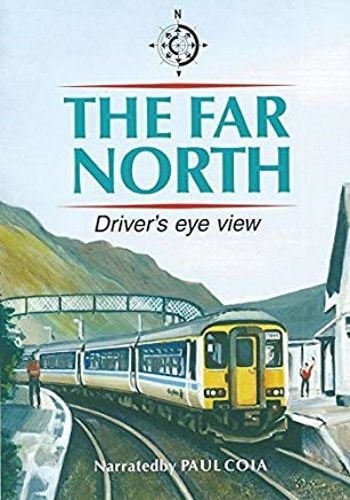 Driver's Eye View: Dingwall to Wick and Thurso
We start at Dingwall - the Inverness section having been covered in SkyeTrain. Much of the 142 miles from Dingwall to Wick is sparsely inhabited. The line follows the coastal contours through Invergordon to Tain. Instead of taking the direct route across the Dornoch Firth, the line heads inland via Lairg. After Rogart we pass through the long-since closed "Mound" station still with its platform for the Dornoch branch derelict but intact.
We take a look at the remains of this erstwhile line and discover Dornoch station building still surviving. At Golspie the line became the "Duke of Sutherland's Railway" - one of the longest-ever privately built lines. Dunrobin Castle station is next on route. Here we learn a little about the Third Duke, from his great great grandson Lord Strathnaver. By the time the train reaches Helmsdale, the coast has become more rugged than ever.
From there it proved absolutely impossible to drive the railway any further along the coast, so our "Sprinter" heads inland again, this time through the remote Strath of Kildonan for 25 miles to Forsinard. At least there is a road along the valley but from there to Georgemas the railway is quite alone. Britain's most northerly junction is where our four-car class 156 divides, one portion going to Thurso the other to Wick and we see both!
Narrated by Paul Coia
Running Time: 105 Minutes