The Heart of Wessex Line - Weymouth to Bristol Drivers Eye View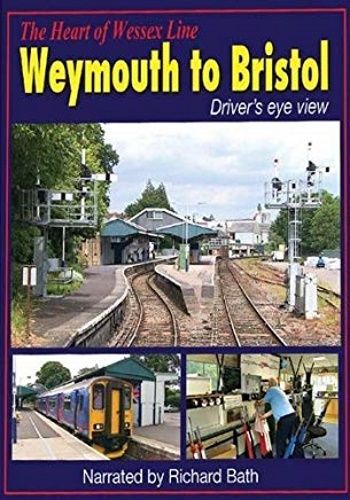 The programme begins with a brief look at the abandoned Weymouth Tramway. We then board a 2 car class 150 Sprinter for a Driver's eye view of this former GWR cross country branch known as the Heart of Wessex Line.
For the first few miles we are climbing steeply towards Dorchester over the only electrified line of our 87 mile journey. Sections of single and double track follow, taking us through the last semaphore signalled station on the line, Yeovil Pen Mill. We see inside the box as the single line token is exchanged. We then cut to Westbury Panel to see the process from the other side.
From Castle Cary, we follow the West of England main line through the classic Brunel shed at Frome and on to Westbury with its expansive freight yard. Now we turn towards Trowbridge and follow the Avon valley route through Bradford on Avon to Bath. We then run non-stop to Bristol Temple Meads. This is effectively the Somerset and Dorset line that Beeching didn't close. It is full of historical interest.
Running Time: 117 Minutes