The Isle of Wight Drivers Eye View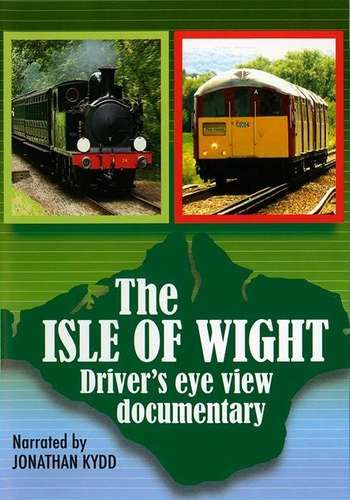 The ISLAND LINE is unique, being served by former London Underground tube trains dating way back to 1938. We join a 2 car train at Shanklin, the southern most terminus, to enjoy a driver's eye view of the line. Passing the down train at the seaside resort of Sandown we make our way through Brading onto the double line section controlled by the only operational signal box remaining - Ryde St Johns. Continuing in tunnel beneath the Esplanade we emerge at the station of the same name continuing all the way out to sea over Ryde pier into the one remaining platform at the end of the line.
The STEAM RAILWAY is a preservation gem also with unique elements such as the 100% original steam-hauled coaching stock and undoubtedly unique steam survivor class 02 Calbourne. The railway links with the electric line at Smallbrook Junction where we join the crew of Calbourne for a magnificent journey along the line through the line's semaphore signalled base at Haven Street and to the current terminus at Wootton. More than just a driver's eye view we see the crew at work coupled with plenty of views of the train and scenery passing by.
Both electric and steam lines were filmed in glorious weather for some truly stunning pictures...
Bonuses: Ryde St John's Road depot. Ryde St John's Road signal box. Island Steam Show. Future Traction requirements (presentation by Steve Oates IOWSR Chairman).
Running Time: 75 Minutes