The North London Line - Richmond to North Woolwich Drivers Eye View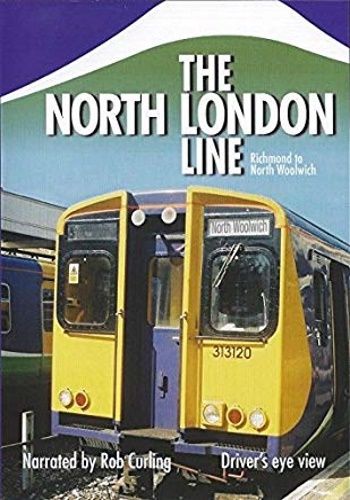 The North London Line is unique in being the only Network Rail route to be consistently featured on the London Underground map. 2006 is the last year of operation into North Woolwich by the class 313 EMUs. To record this for posterity, Silverlink Trains allowed Video 125 cameras unrestricted access to train cab and stations along the route.
We start our journey in South West London at Richmond, where North London Line trains run interspersed with those of the LUL District line as far as Gunnersbury. Here we branch off towards South Acton for the NLL proper. At Acton Central we see the raising of our pantograph and the switch from third rail to overhead current collection.
The route was electrified at 25KV overhead to allow vital freight movements around the capital. One of the most unusual stations is that at Willesden Junction, the platforms being positioned above the West Coast Main Line and the affiliated "DC lines" from Euston to Watford. North London stations such as Hampstead, Camden Town and Hackney come and go in quick succession before we arrive at the modern Stratford (low level) station where 2 of the 4 hourly trains terminate.
We continue alongside the Jubilee line and Docklands Light Railway to Canning Town - a 2 mile section of line that will soon be converted to DLR. At Custom House we travel over a section of line that will be lost to rail altogether, from Custom House to North Woolwich. The history of the route is complex but totally fascinating, details of which are related en route by Rob Curling.
Written and produced by Peter Middleton
Running Time: 75 minutes