Welsh Highland Railway Drivers Eye View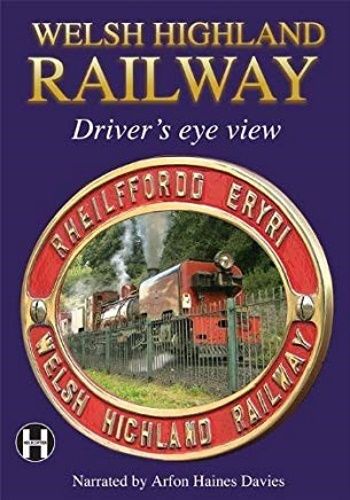 The Welsh Highland narrow gauge steam railway runs from coast to coast through the mountains of the Snowdonia National Park, and what better way of seeing it than from one of the Beyer Garratt steam engines. This is more than just a Driver's eye view. With cameras mounted on the buffer beam and around the cab, we can see the line and the scenery even better than the driver does.
Our ride begins at Caernarfon close to the famous castle, venue of the investiture of Charles the Prince of Wales. We not only see the railway from the locomotive, but also from the stations, the trackside, the carriages and even from the air. The 25 miles of scenic line was only reopened throughout in 2011 and Arfon Haines Davies's narration gives all the fascinating facts and chequered history of the line. This is your chance to see this magnificent route as never before.
Running Time: 111 Minutes