[DPS] 1Z26 - 1626 York to Sunderland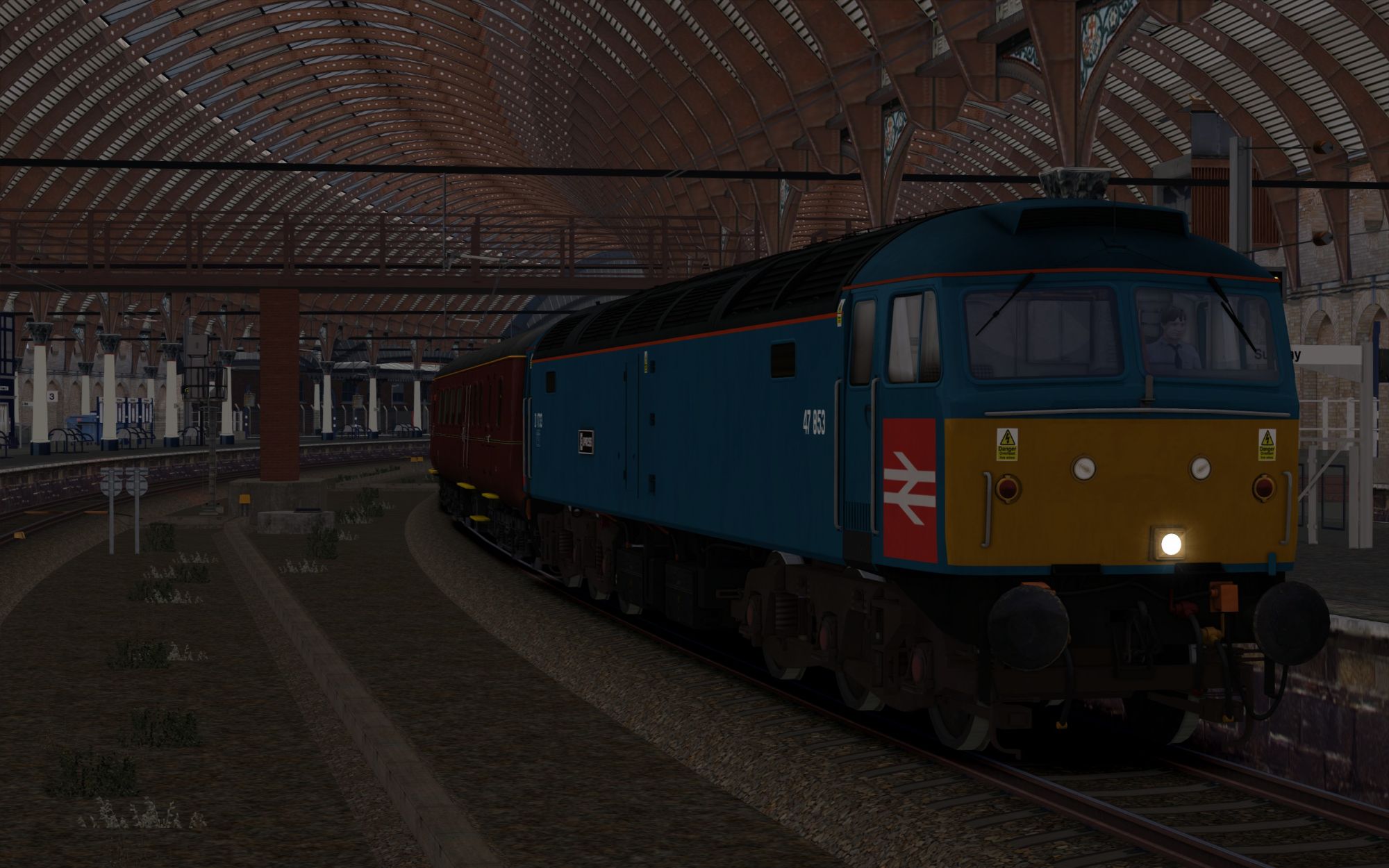 Route: North East England
Traction: Class 47 - Grand Central
Year: 2008
Duration: 65 Minutes Approx
Due to unavailability of their HST powercars, Grand Central have recently been hiring in Class 47 locomotives and Mk2 stock to run shuttle services between Sunderland and York. This evening you will be driving 47853 on one of these services from York to Sunderland.
Starting at York, first release your doors to allow passengers to board before awaiting departure. You will then call at Thirsk, Northallerton, Eaglescliffe and Hartlepool where another driver is booked to take over.
Please note that the maximum permitted speed of your train is 95mph, continuously exceeding this speed may cause the scenario to function incorrectly. Also, on departure from Thirsk you must also follow the non-SP speed limit. Therefore your limit on that stretch of line is 80mph.
Freeware/REpaint REquirements
The vast majority of downloadable content on this site comes in the form of a compressed file and will need to be unpacked with an archiving program, we recommend 7-Zip which is completely free and can be downloaded from here.
All scenarios at DPSimulation are fully tested before release and will generally work fine. Due to the complex nature of Train Simulator and the fact that none of of us have the same installation, problems can occur. Also note that over time some of the listed requirements may be discontinued by their respective authors.