Train Simulator: North Wales Coastal Route Extension
The North Wales Coastal Route Extension Add-on brings additional mileage to the highly popular North Wales Coastal: Crewe - Llandudno, extending the route to its natural end point on the isle of Anglesey. You must own North Wales Coastal: Crewe - Llandudno route add-on, which is a separate purchase, in order to play the content featured in this route extension.
Spanning the North Wales Coast Line from Crewe to Holyhead, and also featuring the iconic Conwy Castle across 85 miles of cross-border railway line, Train Simulator's North Wales Coastal route marries seaside views with both local and inter-city services from Arriva Trains Wales and Virgin Trains West Coast.
Ever since the Act of Union in 1801, which saw Ireland become part of the United Kingdom, people have strived to improve the connection between the two isles. In the early 19th Century, a combination of horse-drawn transport and sailing ships was the only option; that was until the 1840s, when the Chester and Crewe Railway and later, the Chester and Holyhead Railway were incorporated.
The full line was soon completed in 1848. Irish Mail would regularly work the line from London to Holyhead, and the LNWR, being in control of the West Coast Main Line and the line to Holyhead soon after, saw an opportunity for a spike in tourist traffic. Trains were put on to serve seaside resorts like Rhyl, Colwyn Bay and along the Llandudno branch, setting in stone the line's popularity. This tale would continue through the Big Four, British Railways and Sectorisation eras, and despite freight being less common today, the line has remained a local and long-distance passenger haven with over 90 trains a day.
Visit the seaside today with North Wales Coastal Extension, which now allows you to enjoy the entire Crewe to Holyhead route, featuring the Virgin Trains BR Class 221 "Super Voyager", and Arriva Trains Wales' BR Class 158 "Express Sprinter" and BR Class 175 "Coradia" DMUs.
Includes:
Features the additional 20 Miles of trackwork and scenery from Conwy to Holyhead
Featuring iconic landmarks such as Conwy Castle, the Britannia and Menai Suspension Bridges which cross the Menai Strait and Britain's longest named station - Llanfairpwllgwyngyllgogerychwyrndrobwllllantysiliogogogoch
Features faithful recreations of the additional 9 stations along the extended route, as well as the historic semaphore signalling infrastructure.
Includes BR Class 221 'Super Voyager' in Virgin Trains Livery
Includes BR Class 175 'Coradia' in Arriva Trains Wales Livery
Includes BR Class 158 'Express Sprinter' in Arriva Trains Wales Livery
7 Career scenarios
2 Railfan Mode scenarios
Quick Drive compatible
Here at DPSimulation we also host a range of scenarios that utilise the various routes available for Train Simulator that cover the lines in and around Wales. To visit the 'Welsh Collection' click here.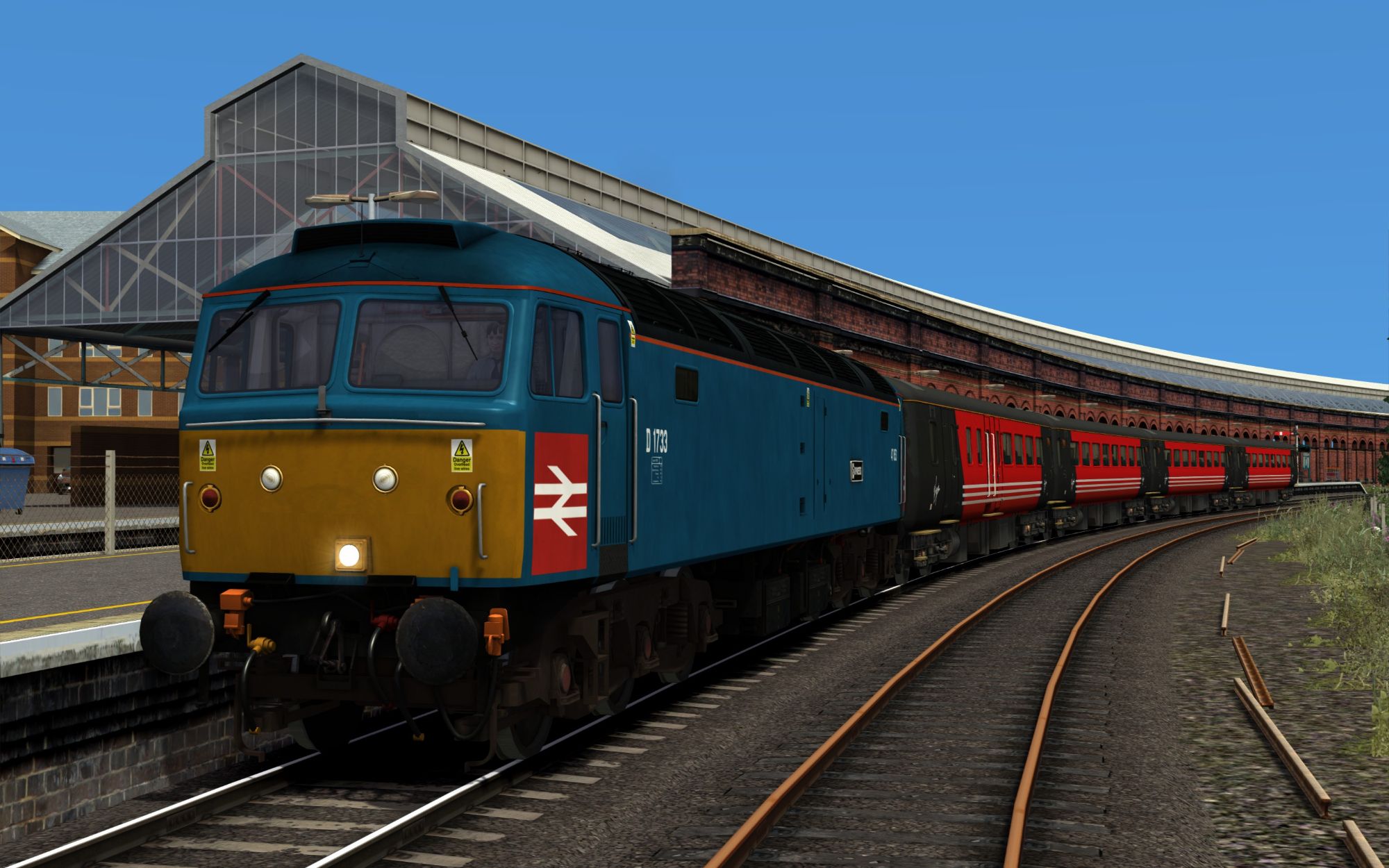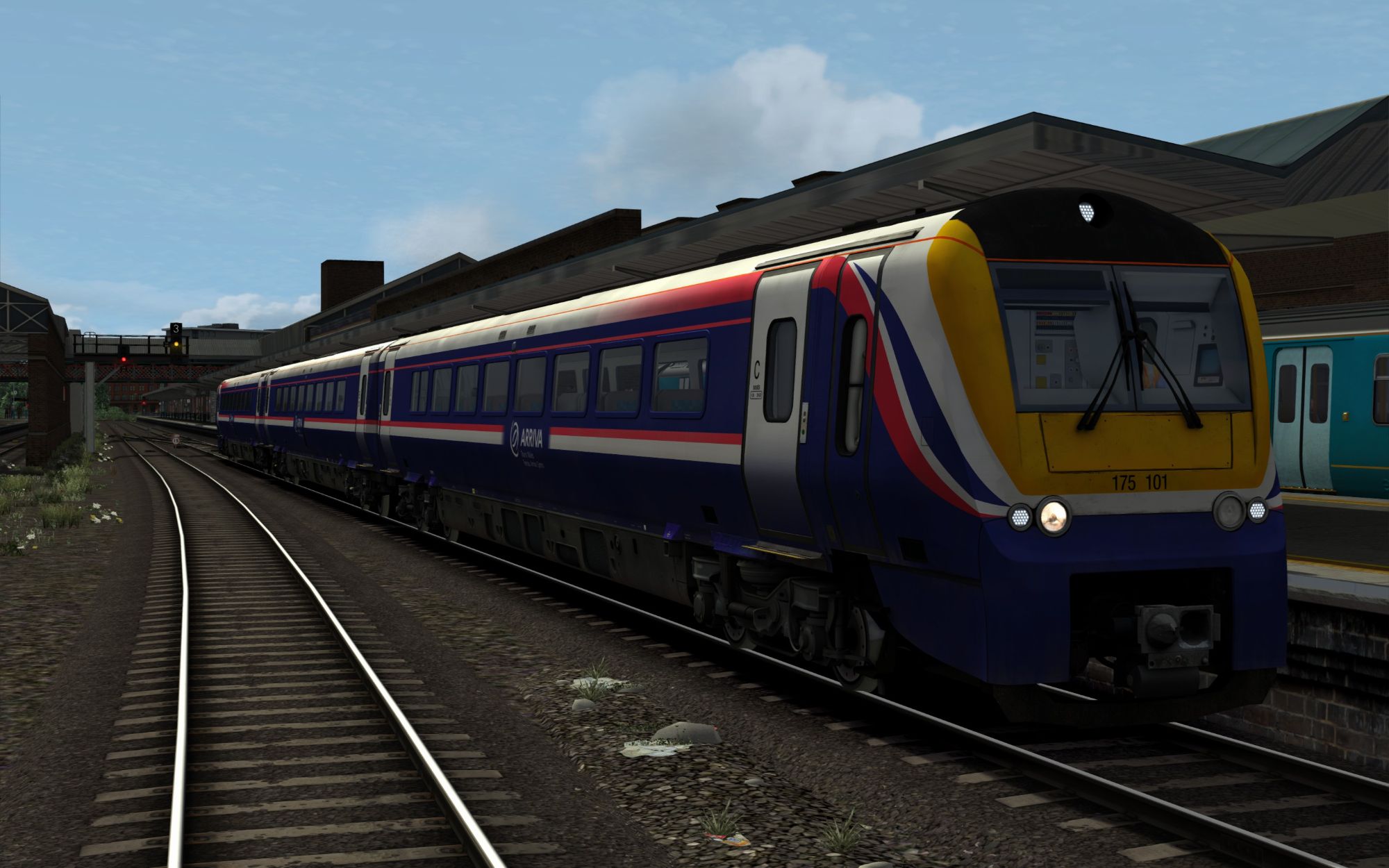 Train Simulator: North Wales Coastal Route Extension Route Map
The map below represents a basic overview of the North Wales Coastal Route Extension route. To view and download a full sized copy of this map, click here.
Train Simulator Conwy Valley Line: Llandudno Junction to Blaenau Ffestiniog
Our friends at Backdated Trainsim host a route extension for the North Wales Coastal route extension, adding the Conwy Valley Line between Llandudno Junction and Blaenau Ffestiniog. To visit Backdated Trainsim and download this route, click here.
Do you have an interest in the history of the Class 221 that is included with the North Wales Coastal Route Extension route? Our friends over at Train Testing have an excellent archive of images and information regarding the test programme undertaken before the train entered service. Click here to take a look. Images used with the kind permission of Dave Coxon.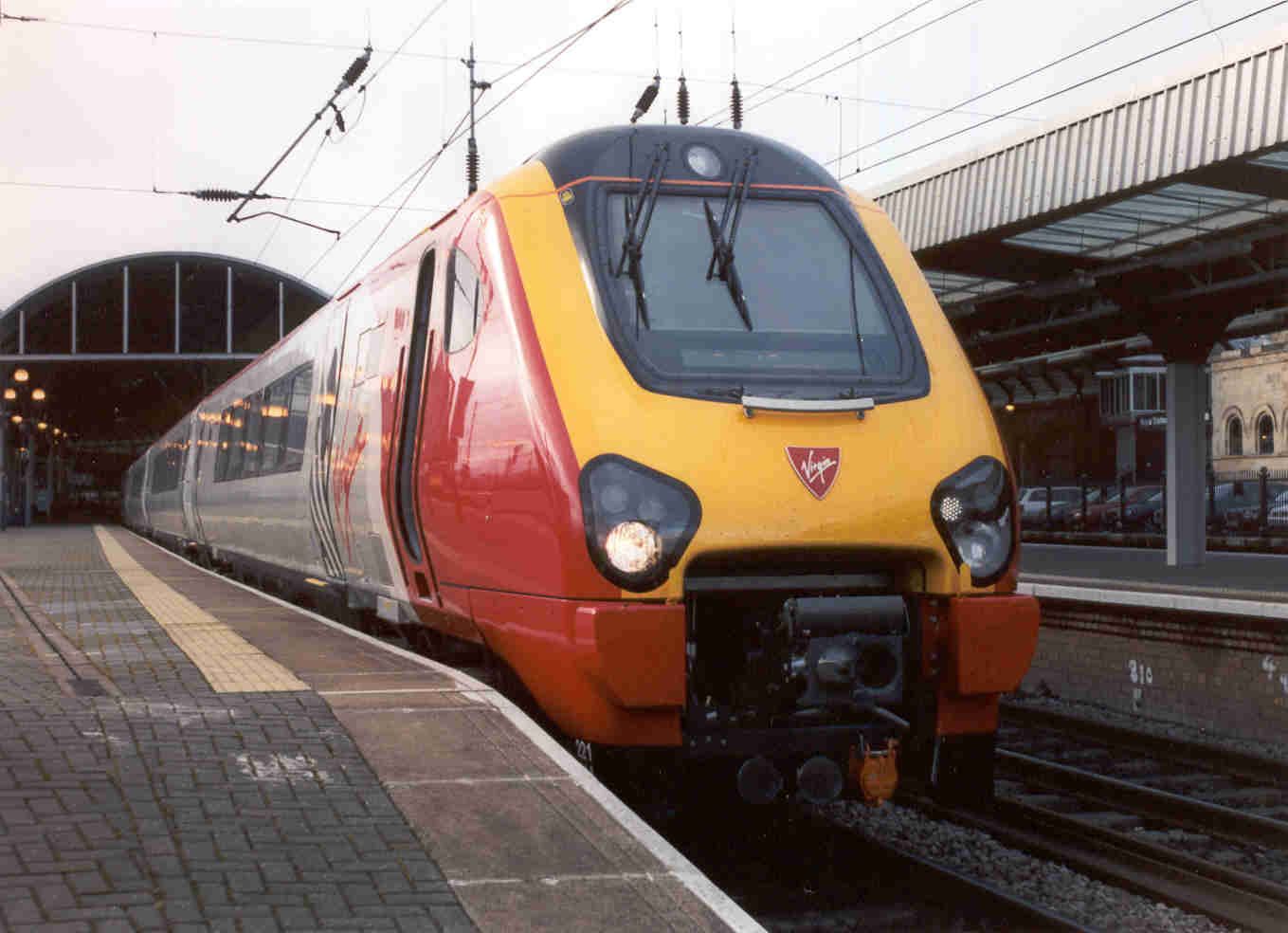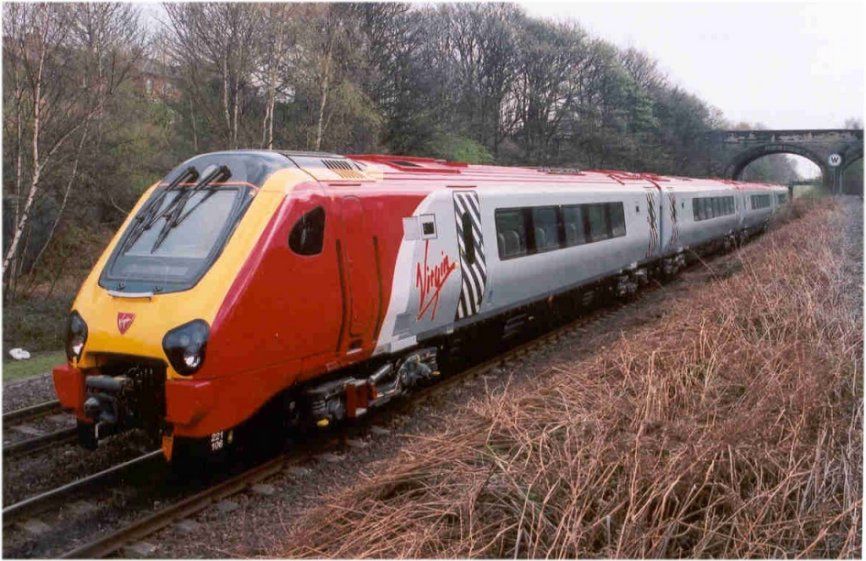 North Wales Coast: Crewe to Holyhead - Driver's Eye View
A real life driver's eye view video covering this route is also available. Click here for more information.