[DPS] 1H06 - 1848 London Kings Cross to Hull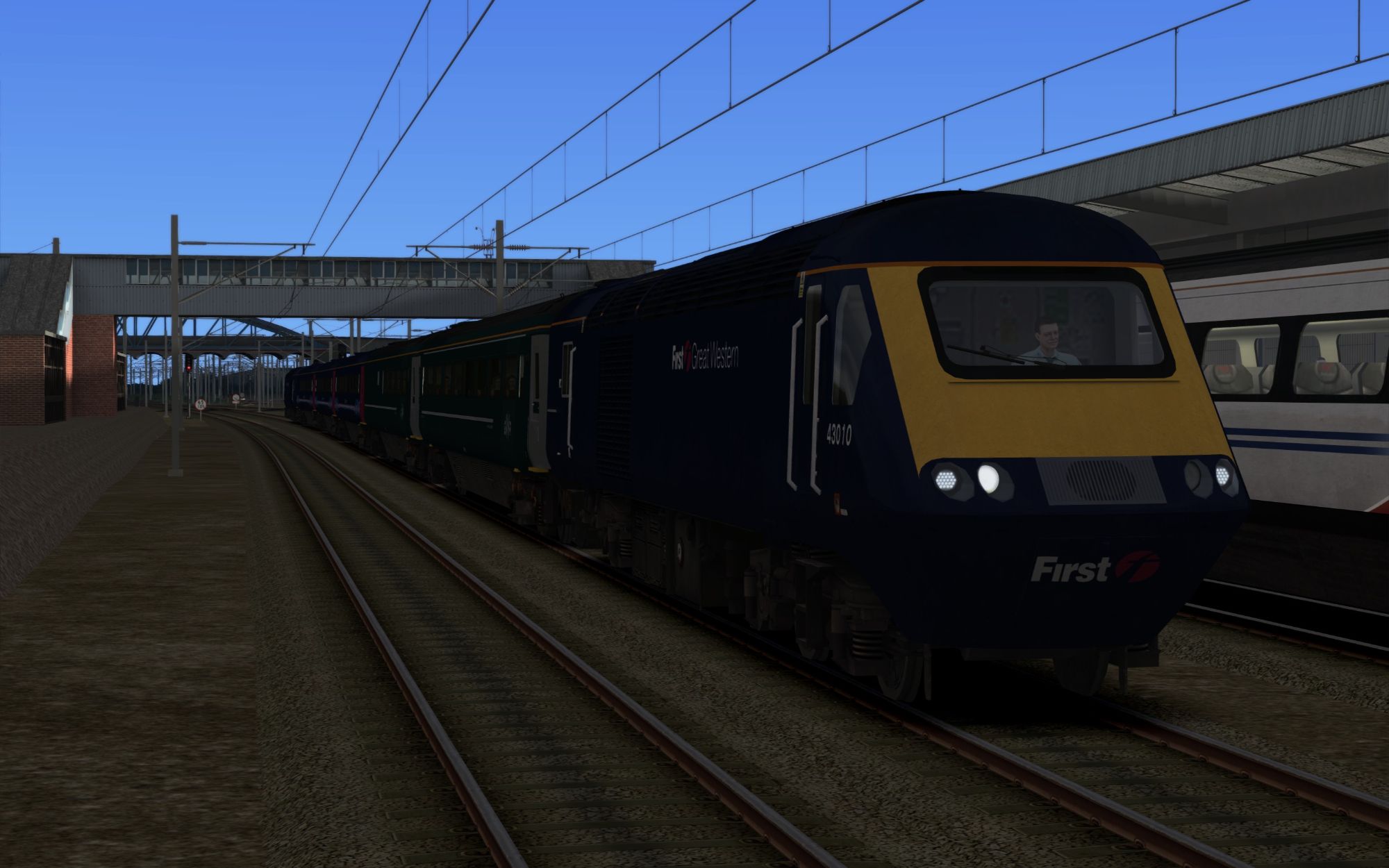 Route: York to Peterborough Modern
Traction: Class 43 HST - First Great Western
Year: 2019
Duration: 75 Minutes Approx
This evening you are in charge of a Hull Trains service from London Kings Cross to Hull using a HST set hired in from Great Western Railway. You will drive the portion from Peterborough to Selby.
You are currently running early and have been held at Peterborough to allow an LNER service to depart ahead of you. Once given the road, you will call at Grantham, Retford, Doncaster and Selby where you have a scheduled arrival time of 20:43.
The scenario timings are quite generous so there should not be any issue completing the scenario successfully. Due to the fact that you are driving a short formed HST (2+5) it means that you shouldn't even need to use notch 5, the use of notch 4 is sufficient.
During testing, door opening at Grantham was troublesome when coming to a stop further down the platform. Try to stop the train at the Southern end of the station.
The vast majority of downloadable content on this site comes in the form of a compressed file and will need to be unpacked with an archiving program, we recommend 7-Zip which is completely free and can be downloaded from here.
All scenarios at DPSimulation are fully tested before release and will generally work fine. Due to the complex nature of Train Simulator and the fact that none of of us have the same installation, problems can occur. Also note that over time some of the listed requirements may be discontinued by their respective authors.